&
Instructor: Lawrence Abu HamdanProgram: Art & Curatorial PracticeCredit(s): 1Date: March 31, April 7, 14, 21Time: 10:00 AM - 12:30 PM EST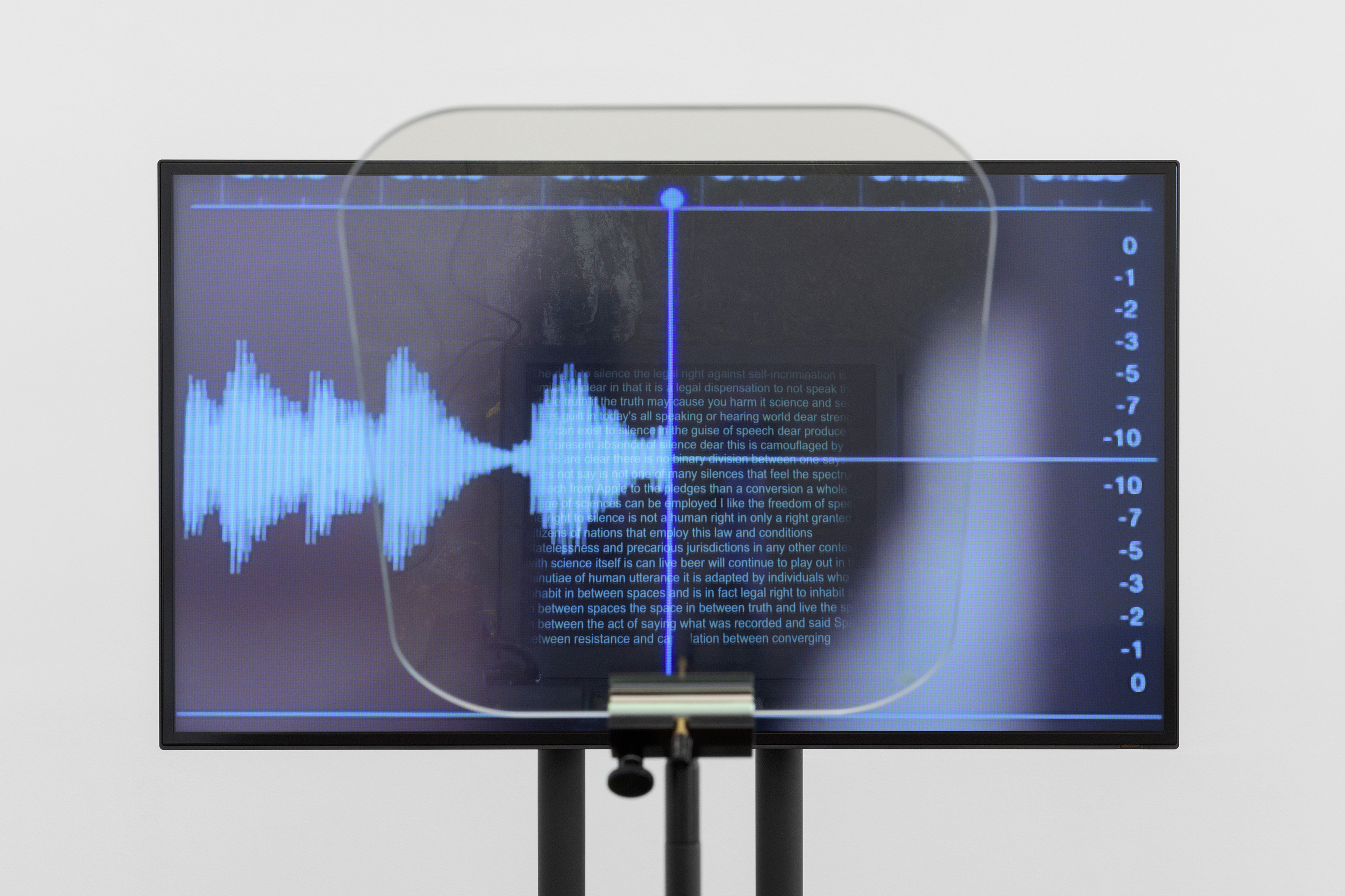 DESCRIPTION
The seminar focuses on my research & practice as an artist: the architectural aesthetics of sound and voice and its application to politics and law. The seminar will focus on new methodologies and novel forms that can potentially be developed to respond to the prevalence of surveillance technologies. Through the exploration of listening practices the participants will focuses on the forensic use of acoustics, language and phonetic dimensions of legal or political issues. The seminar will also explore the changing role of the image and its proximity to sound in the age of the Internet and mass distribution of signal.
Image: View of Lawrence Abu Hamdan, Contra Diction (speech against itself) at Kunsthalle St Gallen, 2015. Mixed media. Photo: Stefan Jaggi. Courtesy of the artist.
Password Reset
Please enter your e-mail address. You will receive a new password via e-mail.